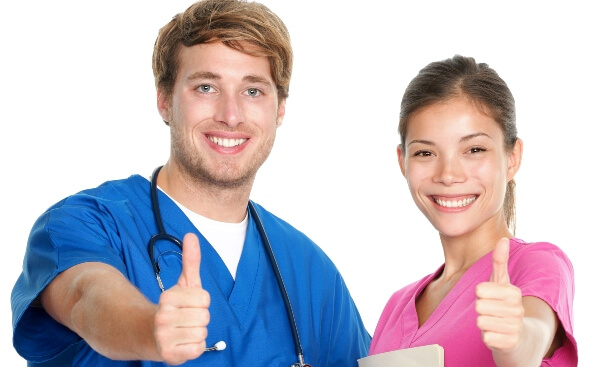 15 Tips to Launch Your Nursing Career
Experts share how to get your first nursing job and steer your career in the right direction
Completing nursing school brings a mixture of feelings, and new graduate nurses can use some help to get their first nursing job and start off on the right path.
"Graduation is a very exciting time, especially for nursing students," said Stacy Crandall, Ph.D., RN, MSN, MPH, assistant professor at the UTHealth School of Nursing in Houston. "For many BSN students, it is their first 'real' job, and entering into the workforce for the first time can be both scary and intimidating."
Crandall and other industry experts offer advice on launching a rewarding nursing career:
1. If you have a goal or specialty in mind, go for it, advised Susan Bartos, Ph.D. (c), RN, CCRN, a visiting professor in the Fairfield University School of Nursing in Fairfield, Conn. Even if you do not get an offer for your ideal unit, accept a position in another unit, build a good reputation and transfer within the organization when your preferred job opens up.
2. Landing your first nursing job--or any nursing job--can be a numbers game. Submit many applications but never for an undesired job, Crandall advised. You don't want to waste your time or a recruiter's time.
3. Join professional organizations and attend conferences and local meetings to gain information and network, advised Michele N. Pedulla, DNP, ARNP, CPNP-PC, a professor of graduate nursing with Kaplan University School of Nursing in Clearwater, Fla.
4. Stay in touch with your college, since many organizations will send job postings to the school of nursing, Pedulla added.
5. Consider applying in community and long-term care settings. In some parts of the country, employers such as Holy Cross Hospital in Fort Lauderdale, Fla., are only hiring baccalaureate-prepared RNs, making it difficult for associate-degree nursing graduates to find hospital positions. Start preparing to earn additional education.
6. Prepare a cover letter specific to the position you are applying for, added Maritza Hernandez, PHR, human resources business partner at Holy Cross. Proof, check, and double-check your cover letter and résumé to eliminate typos.
7. Research the facility and the position you desire before heading for the interview, Bartos said. Brush up on evidence in the clinical area for the job, as the interviewer might ask specific questions.
8. Be prepared to talk about your clinical rotations, some cases, medications, the relationship with a preceptor, and what challenges you encountered and how you resolved them, Hernandez said. Your answers will give insight into how well you absorbed information, applied clinical judgment, and worked with others. Hernandez looks for poised and well-prepared candidates.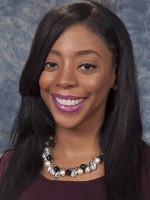 9. Dress professionally: a dark suit and tie for men and a knee-length or longer suit or dress for women, Crandall recommended. No loud colors, perfume, or makeup. How you look is important, but you want the real focus to be on what you have to say.
10. Arrive on time, no exceptions, Crandall advised. In fact, arrive a little early and walk around the campus to get a feel for the facility.
11. Bring multiple copies of your résumé, Crandall said. Place them in a black portfolio to keep them neat and clean. Then use the portfolio to hold any information you receive from people met during the interview.
12. Ask questions of the employer about hours, workload, acuity, and its support system for nurses, and request to meet nursing leadership, such as a charge nurse or nurse managers, Pedulla suggested.
13. Follow up with a thank you card to the human resources officer and the nurse manager, Crandall advised. Having good manners and being polite may help get that first nursing job, and can help throughout your nursing career.
14. Once hired, get involved and serve on committees, and stay on top of the latest in evidence-based care, Bartos said.
15. Find a mentor and stick with him or her, Bartos said.
New nursing graduates seeking the adventure of travel nursing will need to gain some experience in their specialty before they apply (usually 10 to 18 months or more), but the skills and certifications earned now will make you more marketable. Contact the recruiters at American Mobile to learn more.
Originally published on NurseZone.com.
© 2016. AMN Healthcare, Inc. All Rights Reserved.