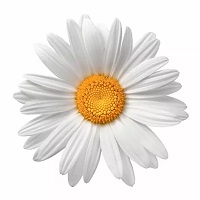 Thank You, Cameron
"He made my ER visit go by as quickly and smoothly and never lost his smile."
Nomination 1: "I came into the ER with a bad cough and issues breathing. Cameron introduced himself and set me up to the monitor and help keep me distracted by talking to me as he placed two IVs in my arm.He was very forthcoming in giving me information and keeping me updated on my case.
Cameron also let me use his hospital phone to contact my fiancé when my phone stopped working (froze).
He made my ER visit go by as quickly and smoothly and never lost his smile. When the doctor released me to go home, he was right there closing the process and he took some minutes to brief my aunt who came to check on me about my care.
I greatly appreciate that he was my RN. If I ever have to go back to the ER and he is there I hope I will get him as an RN. Thank you, Cameron for keeping me calm when I was scared. Having you as my nurse was a blessing to me because I trusted you. Thank you!"
Nomination 2: "On Thursday 2/24/20 my dad came into the ER to make sure he was ok after hitting his head so he could go on vacation to Florida. During that exam his blood pressure was very low. The ER doctor decided it was best to keep him overnight. The nurses Mary and Cameron were so wonderful and compassionate trying to keep my dad's spirits positive that he would still be able to make the flight to Florida. We did make it to Florida and had a wonderful time.
When we got back home there was a card from Mary and Cameron saying they hoped we had a great time. It is so refreshing and comforting to know that DRMC has medical staff that not only truly cares about their patients but also goes that extra mile to show it…"